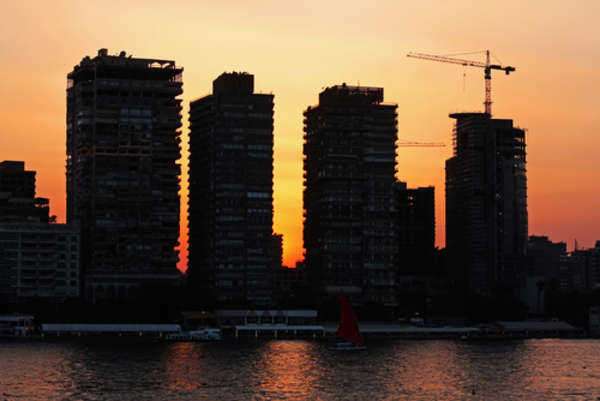 What is Property Development?
•    Also referred to as real estate development, property development is a multi-layered business model, which encompasses various activities that will range from the renovation of a piece of investment property to the purchase of raw land and the sale of improved property to prospective investors. Property development is a complex procedure undertaken by agencies, entities and individuals aligned with pieces of investment property. The procedure is attached to a piece of investment property to help maximize the potential profits realized through the re-sale of the purchased property. In a generic property development procedure or process, the developer of the underlying investment property will act as the coordinator of the activities (renovation projects etc.) who is responsible for converting ideas on paper into tangible creations.
•    Property development is held in contrast to construction projects, although many developers aligned with property development will participate in construction projects. That being said, a developer aligned with property development will not build the projects themselves; a developer will directly purchase the land, raise finances to affirm the transaction, and subsequently hire the most suitable construction companies under bond at a fixed cost to create the project.
•    In a basic property development procedure, a developer will purchase land, finance real estate deals, hire construction companies to build the project, and essentially create, control and subsequently orchestrate the entire process of development from start to finish. As a result of these functions and responsibilities, the developer of a property development project will assume the greatest risk; such risks are predominantly found in the renovation processes. That being said, the great risks associated with the developer's functions will also potentially yield the greatest returns.
•    In the most basic of scenarios, a developer will purchase a specific piece of investment property, calculate the marketing of the property, develop the design, obtain the public approval for construction and the financing needed for the project, and lease, subsequently manage the investment property to later sell it for a realized profit. To execute this complex process, all property developers will work with various counterparts, including city planners, architects, surveyors, engineers, contractors, leasing agents and inspectors.
Property Development Teams or Companies:
•    Development teams or companies can form in a variety of ways. In one extreme, a large corporation will include an array of services to execute the property development process to those businesses looking for aid. At the other end of the spectrum, exists the types of development companies who consist of only one principal, who will hire or contract with other companies and professionals as each service is subsequently needed.
•    The process of forming a property development team is highly complex, for the entity must meet and realize the environmental, physical, economic and political issues that are inherently aligned with construction projects.