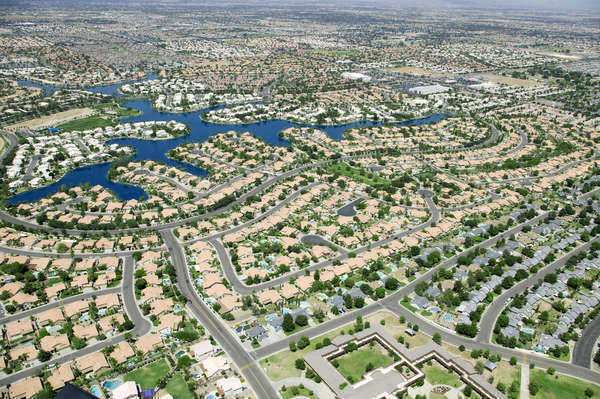 What is a Real Estate Company?
Real estate companies, in the United States, are a business model that acts as an intermediary between prospective sellers and buyers of real property. Real estate companies, through their vast resources and licensed real estate agents, will attempt to find sellers who wish to sell their properties and subsequently match these individuals to prospective buyers who wish to purchase real estate.
In the United States, real estate companies were originally established in English common law as a brokerage house that possessed a fiduciary relationship with their respective clients. In addition to matching prospective buyers and sellers of real estate, real estate companies also assist sellers of property in marketing aspects; real estate companies will effectively market and advertise particular properties to achieve the highest sales price possible for their respective clients.
When real estate companies act as a buyer's agent, they will assist prospective buyers of real estate by aiding them in the purchasing process of the particular property; real estate companies aim to assist buyers by finding a desired piece of property for the lowest price possible under the best terms. This process; however, must be initiated with a signed agreement—without a signed agreement, real estate companies may only assist buyers in regards to the acquisition of property while representing the seller and his or her best interests.
In the majority of jurisdictions in the United States, an individual must acquire a license before they receive compensation for their services rendered as a qualified real estate broker. Unlicensed real estate companies and their subsequent activities will be deemed illegal; that being said, buyers and sellers may act as principals in the sale or purchase of real estate are not required to be licensed agents. In some states; however, real estate lawyer or legal professionals are allowed to expedite real estate sales for compensation without acquiring licensing needed to act as a broker or real estate agent.
Types of Real Estate Companies:
There are two primary types of real estate companies: dual agencies and transaction real estate companies. A dual agency real estate company occurs when one real estate company assumes responsibility for representing both the buyer and the seller under a written agreement. That being said, real estate laws will vary based on state and jurisdiction, which effectively limits the formation of such real estate companies.
As a result of the great variation in regards to real estate law, many jurisdictions no longer permit dual agency real estate companies. Instead, real estate companies often assume the formation of a transaction brokerage; these companies provide the buyer and seller with a limited form of representation. These real estate companies do not possess any fiduciary obligations; buyers and sellers under a transaction brokerage are typically advised to consult a licensed real estate professional for a written document or definition concerning an individual state's real estate laws and the laws concerning an agency—the majority of states will require written disclosures to be signed by all parties outlining the obligations and duties aligned with particular transaction.