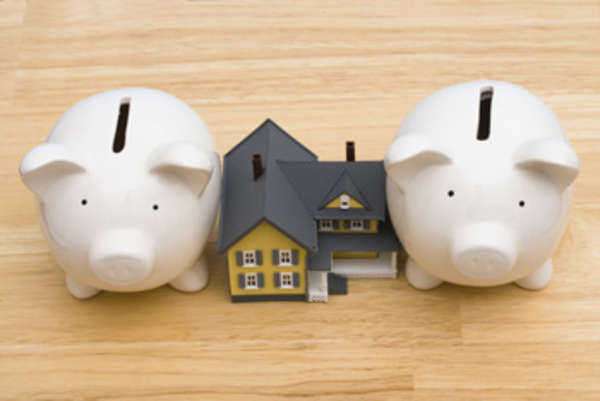 What are Commercial Mortgages?
With regard to applicable procedures latent within legality surrounding the facilitation, usage, and transfer of commercial or business real estate, undertakings with regard to the commercial – or financial – exchanges inherent within the commercial real estate market are subject to regulatory measures that may not be applicable to traditional real estate.
Financial trends and economic downturn may prohibit potential buyers from obtaining commercial property in an upfront fashion; this means that these individuals will typically be unable to provide for satisfactory funding with regard to asking price of a piece of commercial property – as a result, commercial mortgages have been made available for eligible applicants.
Who Can Apply for Commercial Mortgages?
Commercial mortgages are loans available to qualified applicants, which consist of a designated sum of capital provided by a lending institution in order to facilitate the purchase of the commercial property in question. Upon applying for Commercial mortgages, individuals will be required to present a variety of applicable financial information for the consideration of the respective lending institution; such information may range from financial records, statements of income and earnings, tax statements, and the provision of an applicant's credit history.
Self-Certified Commercial Mortgages
The United Kingdom employed a program in the late 1990s with the intention of allowingsmall business owners pursuing the purchase of commercial property to substantiate the terms of their respective commercial mortgages through the presentation of financialstatements and income reports illustratingwages, debts, and expenses with regard to the nature of the Commercial activity. Upon approval, individuals applying forself-certified commercial mortgages may be eligible to satisfy a deposit as low as 70% to 80% of the total value of the commercial property in question.
Terms of Commercial Mortgages
Involved Parties
Within the terms of Commercial mortgages exist the expressed responsibility and legality required of both the party defined as the 'borrower', as well as the party defined as the 'lender':
The 'lender' is typically a financial institution who has provided the Commercial mortgage's capital
The 'borrower' is a classification granted to the individual recipient of the commercial mortgage loan – in addition, the 'borrower' is responsible for the loan's repayment.
Commercial Mortgage Annual Percentage Rate (APR)
Commercial mortgages considered to retain premium rates are not always considered to be the cheapest upon advertised price due to the fact that hidden fees and added stipulations exist. The standard in protocol with respect to the APR innate within Commercial mortgages allow for the individual to gauge the value of a given mortgage. Although all prices, fees, and costs must be included within advertisements pertaining to commercial mortgages offered, individual APR rates may vary.
Commercial Mortgage Insurance
Commercial Mortgage Insurance may be a necessity for individuals who do not possess a sufficient amount of equity to receive sufficient commercial mortgages; in many cases, lenders of commercial mortgages will require that borrowers obtain this type of insurance in order to prevent default of payment.
Refinancing Commercial Mortgages
The refinancing process latent within Commercial Mortgages allows a borrower to extend the length of commercial mortgages in exchange for receiving lowered payments; as a result, cash advances can be gained against the refinancing effort; upon approval, individuals undertaking the refinancing of commercial mortgages may choose to designate that income to repairs, maintenance, and structural improvement.
Commercial Mortgage Default
Within the legal field of commercial property law, commercial foreclosure is defined as an act of restitutionundertaken by a financial institution – ranging in nature of the lending institution – involving the repossession of a piece of real property as a result of the inability or unwillingness of the borrower of the commercial mortgage loan to satisfy pre-agreed mortgage payments.Once the borrower of a mortgage loan – or borrower – has expressed an inability or unwillingness to satisfy mortgage payments owed; the lender may choose to enact a specific action of recourse in order to avoid a financial loss:
Commercial pre-foreclosure is the temporary ceasing of an impending foreclosure, which allowsthe borroweran opportunity to forego the repercussions latent within commercial foreclosure; this can involve the 'short selling' of the commercial property in question to another owner with the hope on incurring revenue to substantiate the outstanding balance of the defaulted commercial mortgage
Commercial remortgaging is a financial procedure that involves the replacement – or exchange – of a preexisting mortgage loan with a third-party lenderproviding new commercial mortgage rates and terms
Commercial Mortgage Resources
The following legal and financial instruments may be available for both individual applicants, as well as for lending financial institutions with regard to the establishment of a commercial mortgage:
Commercial Mortgage Calculators
Commercial Mortgage Calculators are financial tools that utilize algorithms in order to determine – through estimation – the terms of a mortgage loan, with regard to the interest, gross amount of the mortgage loan, repayment, and interest; the facilitation of a commercial mortgage calculator may include the means to estimate the following:
Commercial mortgage quotes may be determined by a variety of factors including an individual applicant's financial state, solvency, solubility, evaluation of assets, and the condition of the property in question
Comments
comments